Outside the storm is raging, Inside a brisk fire lights the stone fireplace and filled the room with warmth. You pull a book out from the tall, wooden book shelf and snuggle on the sofa under a quilt. On the stand beside you, rest a cup of hot chocolate. You sip down a swallow, then open the book. Within the pages you'll find:
THE FOLLOWING AUTHOR'S ARE JUST A FEW OF MY FAVORITE. I HOPE THEY"LL BE YOURS TOO:
SONYA D.
Here is a list of some of her poems.
The Edge Of Nothing Click Here
From Inside -> Out Click Here
You Held Me For An Instant Click Here
The Key Click Here
Save Her From The Night Click Here
Locked Tight Click Here
My Beautiful Baby Girl Click Here
My Teardrops Have Failed Click Here
I'm Standing At The Edge Click Here
Always In My Heart Click Here
You Promised You Wouldn't Hurt Me Click Here
Also check out more heart warming poems from this talented author from www.thestarlitecafe.com Click Here
ROSE MARIE STREETER
Rose has filled my heart with joy with her heart felt writings. Once you read her poetry, I'm sure you will agree that she has a wonderful way with words.Here is a link to her poetry posted at www.thestarlitecafe.com.Click Here
ROSE MARIE STREETER'S THE ROSE GARDEN Click Here
BIGDADDY
Here is a link to his poetry at www.allpoetry.com Click Here
As you view and read poems written by the artist listed above, please leave them an encouraging comment. We all like to know that our artistry is touching hearts.
This list will grow as I gather together more of my favorite artist.
Enjoy,
Belinda

Here you will find the artist that impress me and experience their artistry for yourself, as I will be including links to their websites and/or the sites that feature their artistry.
www.belindasmith.com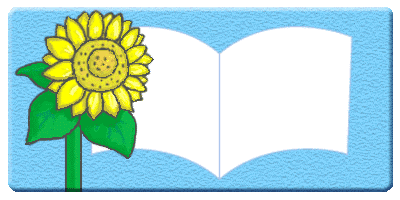 AUTHOR'S PAGE:
THE BEST OF THE
BEST!